4 Ups And 7 Downs From WWE Raw (June 29)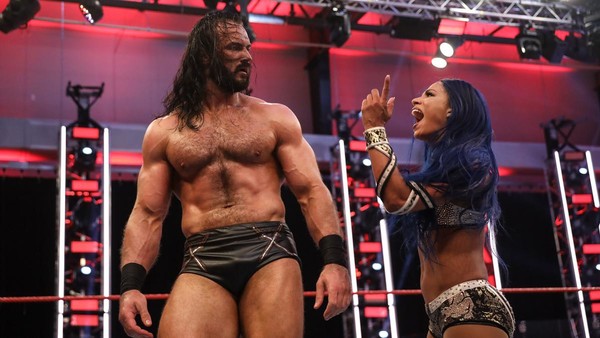 The global health crisis might be taking a toll on WWE collectively, and it's showing on Raw.
The diminished roster, the lack of atmosphere via thousands of cheering fans, the drain of these near-empty arena taped shows… all of it seems to be dragging Raw into a doldrum. Raw simply is a chore to watch, with the writing being very basic and not that interesting overall.
Sure, there are some bright spots: Rey Mysterio and Seth Rollins' feud has been surprisingly entertaining, though even that has gotten a bit repetitive recently. Edge was doing well overall before his injury. And seeing some new faces being pushed was a reason for hope – until the reason for those pushes (Paul Heyman) was removed from his position.
Raw certainly could use a major shot in the arm, whether it's a talent infusion from NXT or several wrestlers returning to action, but an episode that features multiple segments involving Big Show, and an on-again, off-again Andrade and Angel Garza is not going to fare well overall. WWE supposedly has the most talented, deepest roster in professional wrestling today. There's no reason to feel like the company's longtime flagship show is extremely shorthanded.
With that said, let's get to it…